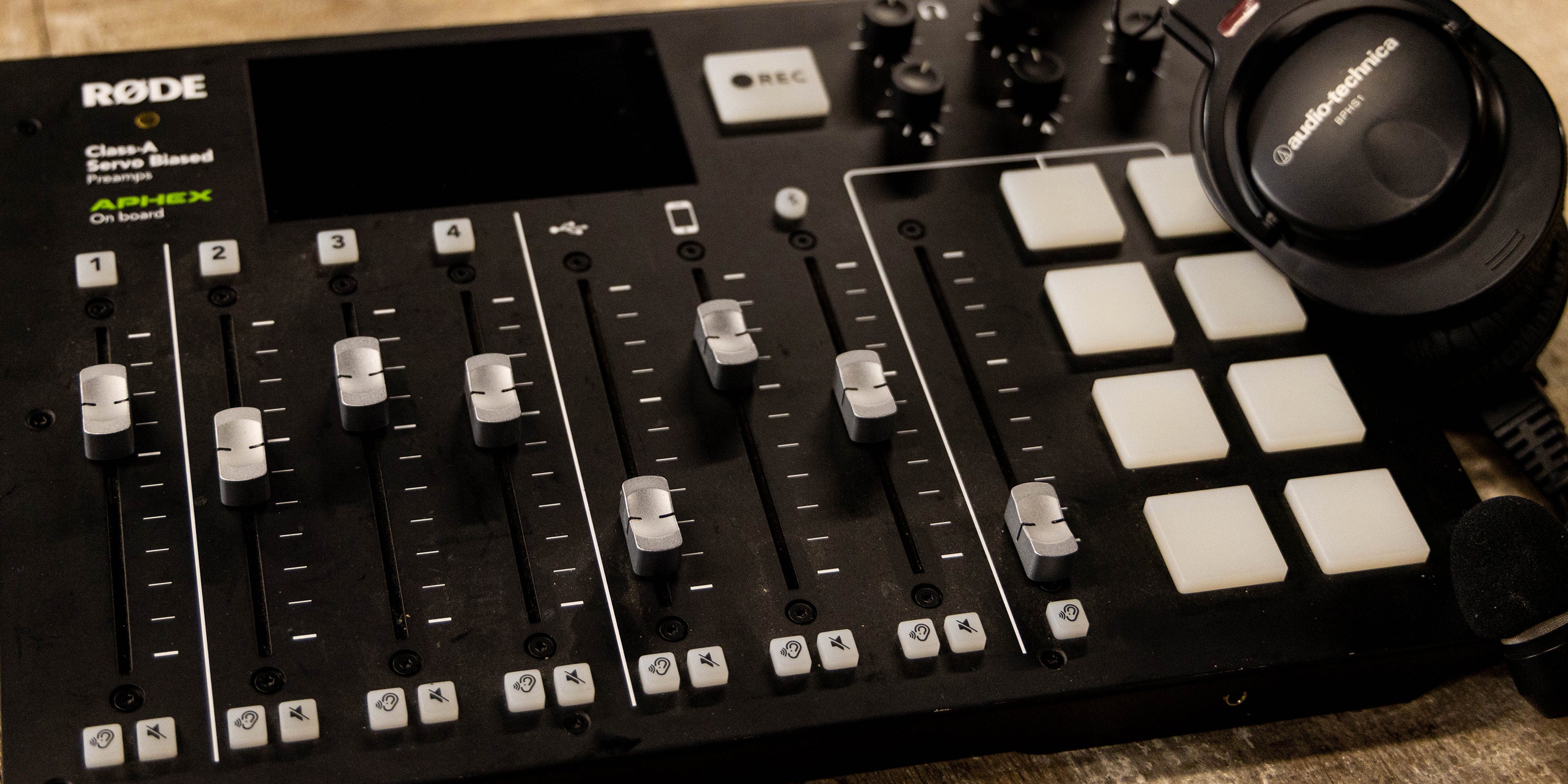 Podcast
Your audible home for all things Rolling Thunder. Spence Halford and friends share colorful dialogue discussing knowledge, memories, and stories within the hunting community.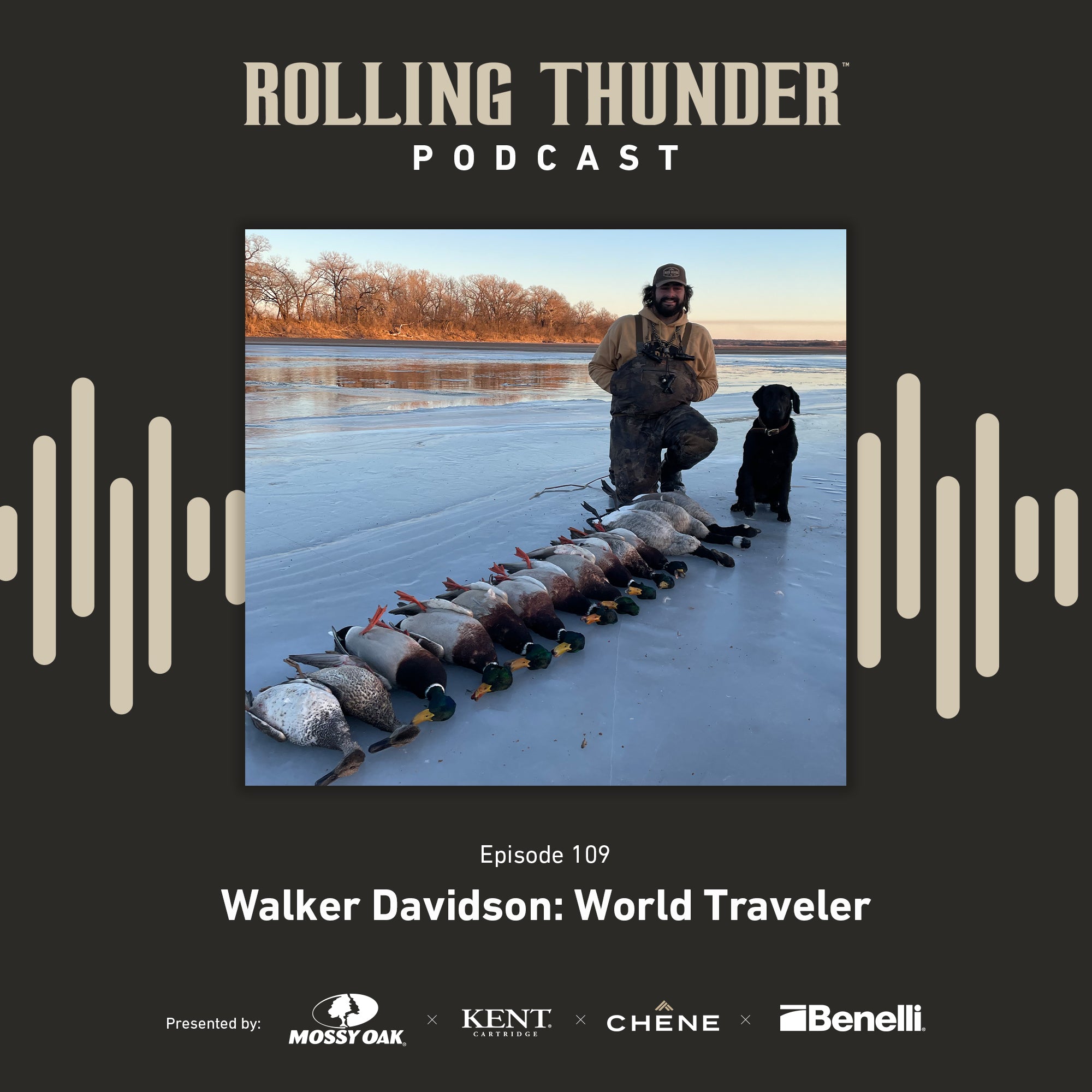 Episode 109 - Walker Davidson: World Traveler
Legend has it, Johnny Cash cut the record "I've Been Everywhere" because he heard the story of Walker Davidson. Over the last year, Walker has guided and hunted on 3 continents, 4 countries, several states - and he still ain't done yet! Listen in as he tells us about life on the road, stories from the places he has been, and things he's learned along the way.
Listen Now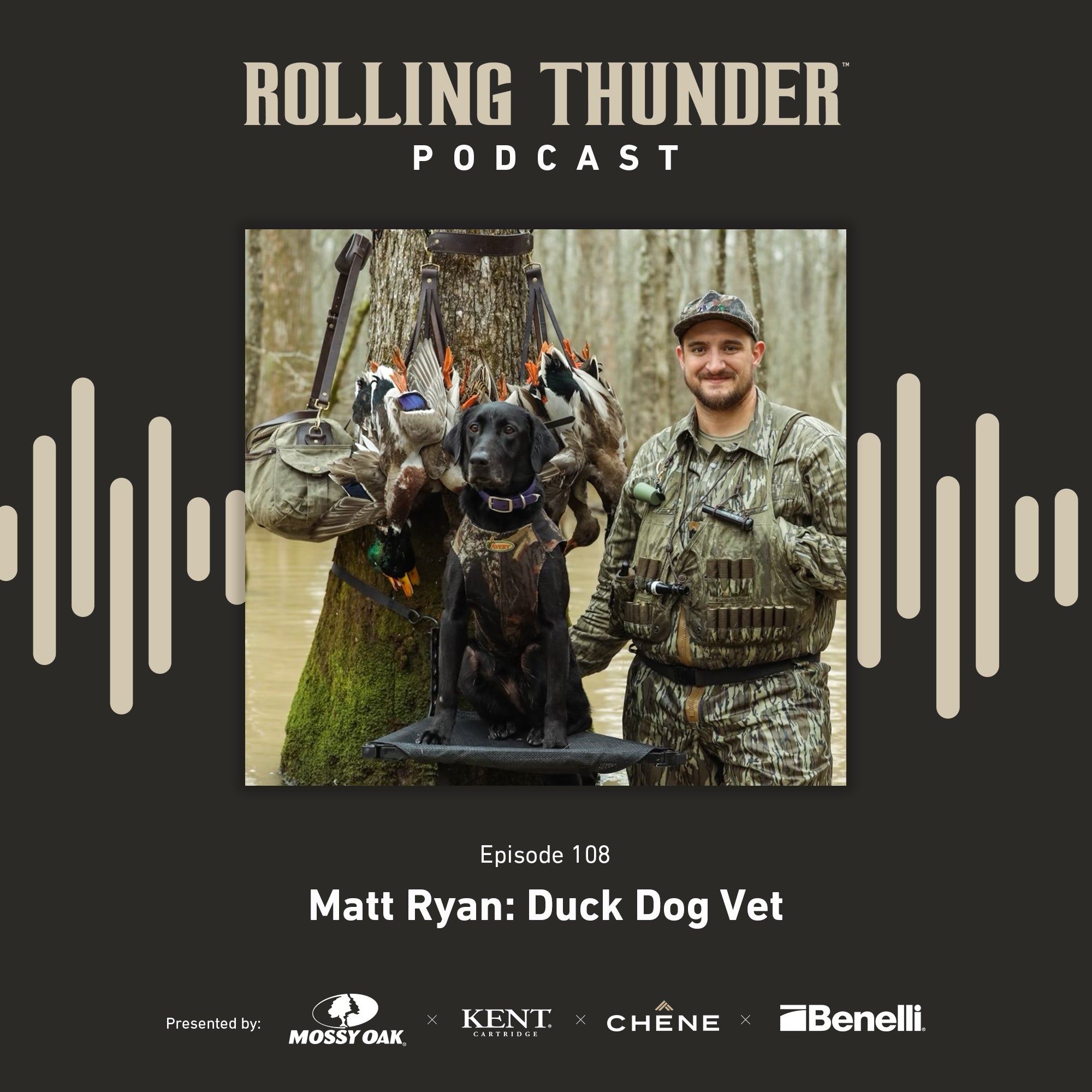 Episode 108 - Matt Ryan: Duck Dog Vet
This week, Frawley, Spence, and RT had a talk with Matt Ryan (@duckdogvet). We let Matt nerd out on what he does day to day in the clinic, as well as some helpful tips to keep you hunting dog as healthy as possible, for as long as possible.
Listen Now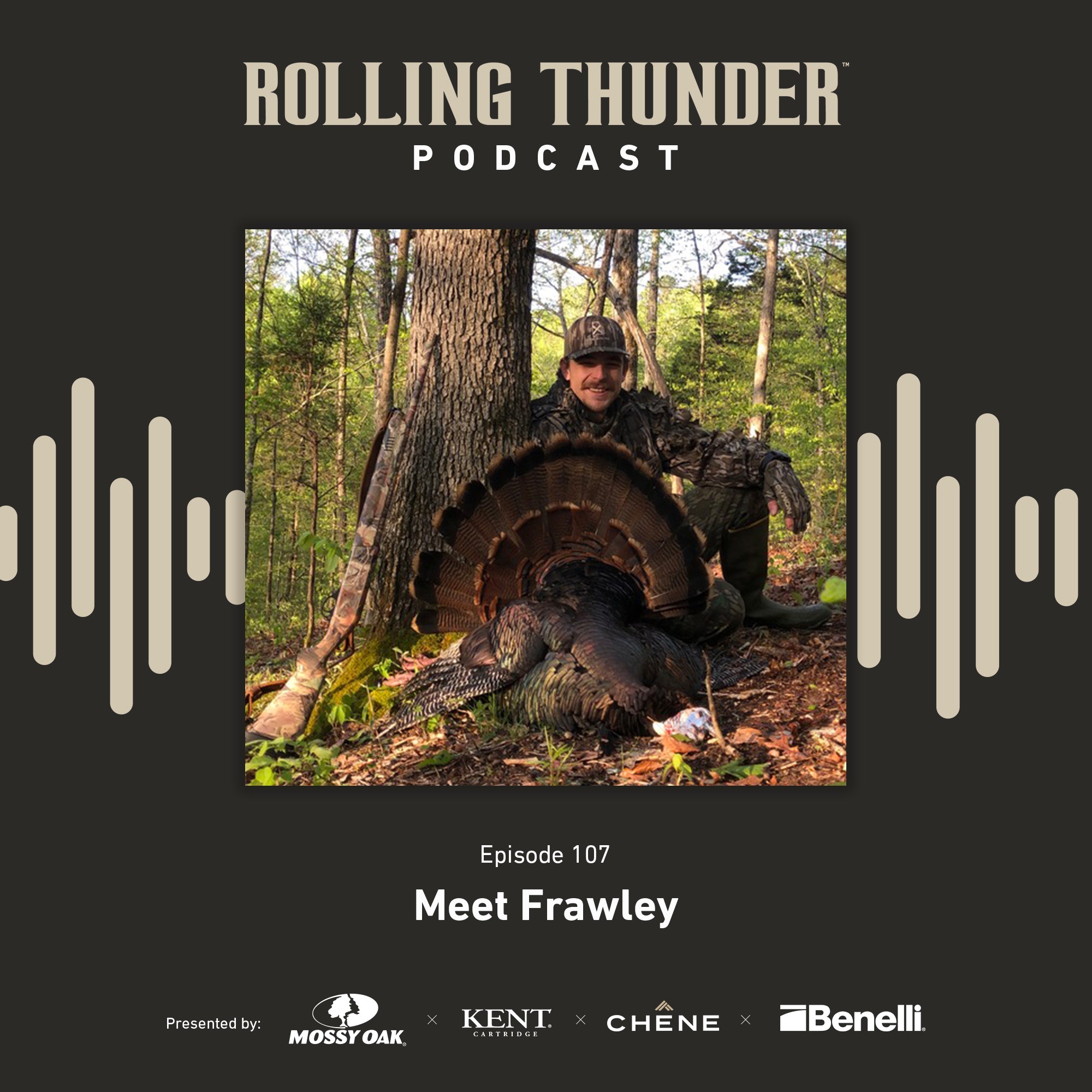 Episode 107 - Meet Frawley
On this episode, Spence sits down amongst the shop's chaos to introduce you to the new kid on the block - William Frawley. Get to know the new podcast host, as well as a run down on our recent trip to ATA in Indianapolis.
Listen Now
Want More Episodes?
Visit our podcast channel wherever you listen to binge on every episode of every season.
More Episodes